Campaign series 1 0f 3
This is a series of three ads that I did for a campaign. I sketched the idea then presented it. This is the first advertisement placed by the company in 10 years. Seen in outside magazine. (1:3)
Ad Campaign 2 of 3
This is the second ad in the campaign for Outside magazine placement. I photo directed and modeled (back passenger seat) this photoshoot. (2:3)
Ad campaign 3 of 3
This is the third ad in the campaign for Outside magazine placement. The bottom image had to have photoshop surgery because the bike handle bars were on backwards. (3:3)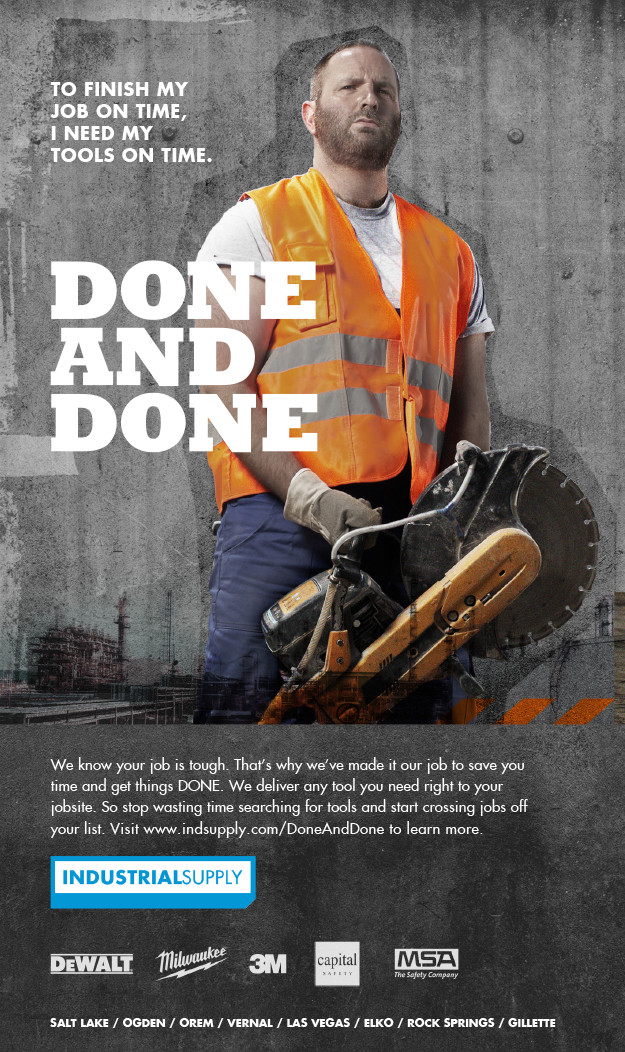 Print Ad for Industrial Supply
Ad 2 for Industrial Supply 2015
fan-made
2014 concept of "man-made" spin off ad for University of Utah Football catalog.
Photography done by me on iPhone, as well as headline concept.
Magazine Spread
Layout and design of Info graphics for Prevent Child Abuse Utah spread in 'Business in Utah' magazine
Catalog Layout
2 page sample from a quarterly product catalog for Industrial supply.
Layout redesign and product fullfilment.
Print Ads